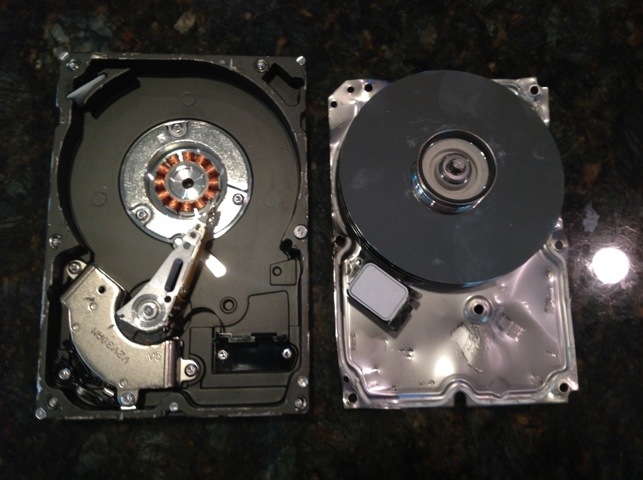 Almost everyone has heard of a hard drive failing, but few of us have actually experienced it. Two of the biggest questions of hard drive failures are:
1) What causes it?
2) What happens to the data?
Hard Drives, or HDD (Hard Disk Drive) often comes with some sort of life expectancy; a number that lists the number of writes and rewrites the disk can withstand before it eventually stops working. Now, generally these numbers are well into the millions, which means we as users should never reach even close to this life expectancy number. However, things can always be cut short under various circumstances, especially depending on often the drive is used, if its been physically damaged, or perhaps even how well it was made. Other things can cause hard drive failures, such as electrical shortages, viruses, and poorly constructed parts, however these are less common.
Lets say your hard drive just crashed, and you just remembered you dropped your computer last week. Well chances are your hard drive was damaged, and often times this is the most difficult to reverse in terms of data loss. When a drive is damaged, the small pin(s) within the disk can scratch the platters, effectively erasing all data underneath. Other causes of hard drive data are slightly easier to recover. If mechanical failure or an electrical shortage was the cause, technicians can actually read the data by removing the platters and placing them in temporary read containers.
One of my hard drives in my computer crash just this past weekend, hence the point of this article. It goes to show that even if you baby your computer, anything can happen. In the case of my hard drive, it was a mere mechanical failure where the pin simply stopped working. Luckily I could retrieve my data, which saved me a huge headache.
Moral of the story: Save yourself the pain and agony of having a drive fail on you and backup your data. Having a backup is the best way to prepare yourself from a hard drive failure.